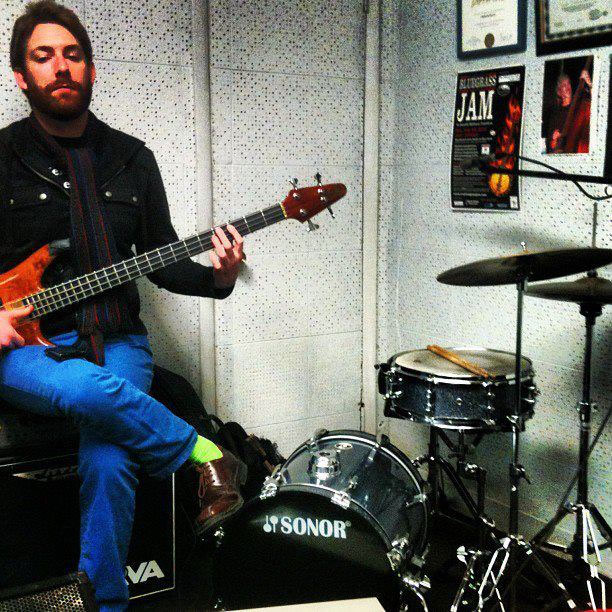 Todd Herrington is an award winning, critically acclaimed multi-instrumentalist, artist, and educator. As a bassist and founding member of Modern Groove Syndicate, he and fellow band mates have received numerous praise and recognition of their talent including winning the 2004 Best Jazz Band category in the Virginia Music Awards, the 2005 Independent Music Awards Jazz category, a 2007 Pollak Ensemble Award recognizing their contribution to the arts, and have garnered two separate spots on the 2003 and 2005 Grammy Awards' entry list. His music has reached the top spot on many National/ International radio stations, including a three month run on Xm Radio's Beyond Jazz station's top five. In 2012 he again received the Pollak Award for his contribution to the arts as a bassist and composer for the DJ Williams Projekt. In the fall of 2013 Todd will release his first solo album "Things".
Todd is actively involved in the Richmond music community performing with several bands such as Modern Groove Syndicate,The New Belgians, the DJ Williams Projekt, the Big Payback: A Tribute to the Music of James Brown, & Mekong Xpress. He has been teaching bass and guitar to students of all ages for over 15 years. In addition to his musical endeavors, Todd is an English to Speakers of Other Languages Instructor for Chesterfield County Public School.
A native of Richmond, he holds a BFA in Sculpture with a minor in Painting and Printmaking from Virginia Commonwealth University, and resides in the city.